Services > For Practitioners
TESTIMONIAL
"Do you hear that sound? After finding out how great Caseload Manager is, that is me throwing my former case management system in the trash! "
Susan Elia, Mediation Assistant
The Dispute Resolution Institute
Philadelphia, PA
TRY NOW!
Caseload Manager for Practitioners
Caseload Manager for Practitioners allows dispute resolution professionals (mediators, arbitrators, ombuds, etc.) to comprehensively manage your caseload from any location with web access. Caseload Manager centralizes all of your case information into a single interface that includes all case information, your calendar, activities, an email center and real-time reports.
Let us suggest that you begin with our online tour and then schedule a free personalized tour of Caseload Manager Practitioner Edition to help you configure and customize your secure case management system.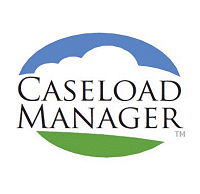 Caseload Manager Features:
Complete system, training, ongoing support, security and back-up
Manage your cases, calendar, email, and activities from a single interface
Fully scalable
Works on any computer with web access
Secure document upload
Email templates and correspondence log
Case and referral tracking
Custom field creation and reporting
Ongoing updates, support, and training included
Generate reports, print, and export