Welcome to Caseload Manager!
Are your mediators or ombuds now working from home offices? Do you want a cloud-based proven case management system to remotely manage all of your cases? With Caseload Manager, you can keep track of all your cases, contacts, and calendars, from 6 feet away or across the country.
Caseload Manager is the leading cloud-based caseload management system for mediation, ombuds, family and human service programs and professionals.
We will work with you to shape Caseload Manager to meet your unique case and data management needs. We include everything at a set price, including consultation, training, ongoing support and reports.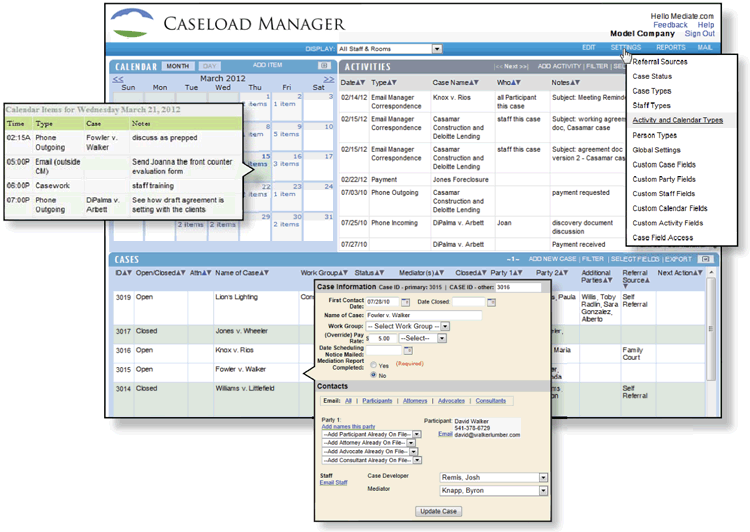 Caseload Manager has been developed by Resourceful Internet Solutions, Inc. (RIS), home of the world's leading dispute resolution web site: Mediate.com. RIS, in business since 1996, is the leading infrastructure software provider to the dispute resolution industry.
Benefits of Caseload Manager
Everything is included - training, ongoing support, back-up, system updates and more.

Authorized individuals access their case information from any location on any device.

Manage staff and resources with better information and accountability.

Caseload Manager is available 365/24/7 with automated hourly back-ups and updates.

Caseload Manager is scalable: You can manage unlimited cases, staff & panel members.